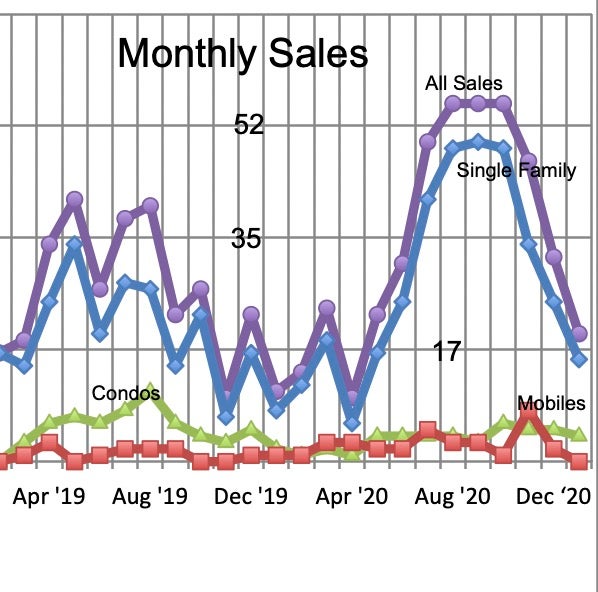 January '21 Update
January sales fell off from 32 in December to 20 which follows the downward trend in available homes for sale in the Powell River residential real estate market.
At 59 residential properties for sale, inventory in January was at the lowest I've seen in the seven years I've been keeping track.
However, January also showed a nice bo...