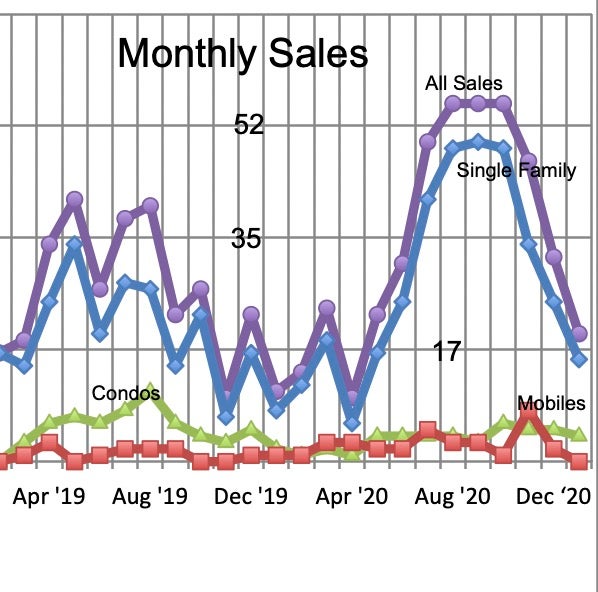 January '21 Update
January sales fell off from 32 in December to 20 which follows the downward trend in available homes for sale in the Powell River residential real estate market.
At 59 residential properties for sale, inventory in January was at the lowest I've seen in the seven years I've been keeping track.
However, January also showed a nice bounce in new listings from 19 in December to 40.
The numbers vary each year, but generally, as we see listings move upward, sales follow every year as the spring market begins to bloom. Prices appear to be up about 10-13% year over year which is a direct result of the high demand.
Most single family homes are selling quickly with competing offers this past month. I think it's going to remain competitive for several months yet.
It's hard on buyers, but persistence pays off!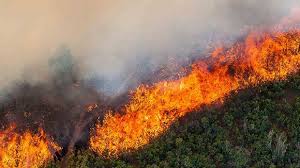 Rural Real Estate on Fire
According to Western Investor, a Canadian magazine, over 62,000 people from Vancouver alone have searched for rural real estate in the past year.
This doesn't count those in other larger centers such as Calgary, Edmonton and Burnaby.
Congestion, crime and extended lockdown are believed to be the major reason for this movement.
Acreages and waterfronts are attracting urban buyers to all parts of BC where there has been a surge in sales and upward pressure on prices.
Powell River is no exception with sales in 2020 up 32% from 2019 and the average price of a single family home up 8.5% from 2019.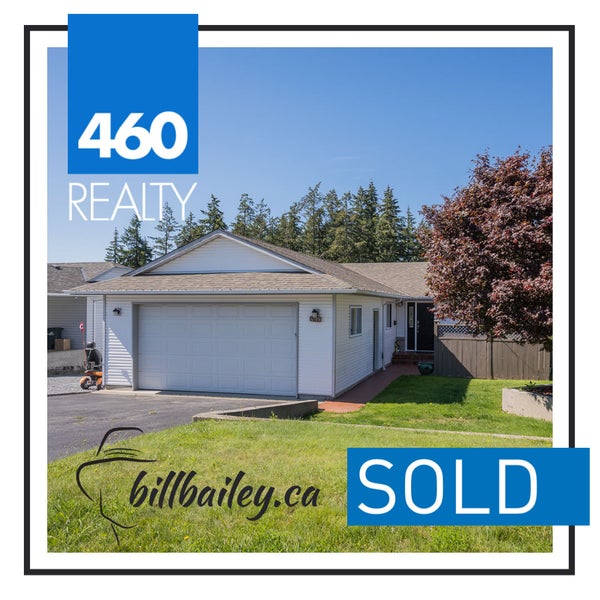 Neat and Tidy Sells!
Even in a strong seller's market, the well-kept home, condo or mobile is first prize among prospective buyers. Fresh, or fairly fresh, paint inside or outside on walls with minimal scarring are an excellent start. Flooring that is clean and has been cared for over the years is inviting to buyers as well.
Good lighting, with windows clean, uncovered and ideally, updated offers good first impressions as well. An unfinished basement is just that: unfinished, but clean and uncluttered lets everyone see what's there and what the potential might be.
The same ideas go for the yard - paint the fence, cut the lawn, power wash the walks and prune overgrown trees and bushes.
These ideas are all about effort rather than large expenses.
Buyers want to know that someone has cared for the home.
It gives them more confidence to make the offer, pay a fair price and perhaps overlook some of the blemishes when it comes time to firm up on the sale.