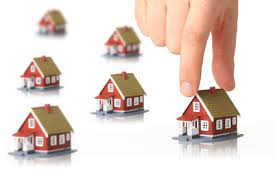 February 2023 Update
'Hesitancy' is still the sentiment among buyers in the Powell River residential real estate market.
Sales fell off from 13 in January to 10 in February which was the third low month in a row.
The numbers are low but not way out of line for this time of year. There is quite a bit of busy-ness among buyers around the office though not generating sales. The Bank of Canada did not raise the overnight rate this week, but I'm hearing that possible rises in American interest rates may push the same here in Canada.
Hence the hesitancy.
Prices are still showing about 3% drops month over month but in our small market those monthly changes are very easily influenced by one or two high or low priced sales.
The big drops seem to have subsided.
The average sale price was about 3% below list price which I'd call 'normal' negotiation reduction.
New listings have been climbing for the past three months and at 135 are slightly above the average for the past several years.
We have good demand and a decent supply of properties for sale.
Once we see some signals that interest rates are coming down, I believe we'll see good sales activity mid year and possibly sooner.