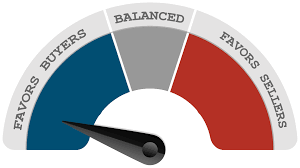 October '22 Update
Sales in the Powell River residential real estate market dropped off to 19 in September from a healthy 35 in August.
Nineteen is fairly typical for winter months but a bit low for what is usually an upbeat fall market.
Interest rate rises and anticipation of them have dampened sales this year.
Buyer interest is still there but we have switched into a buyers market in September due to the fact that inventory has been rising since January.
We're seeing price reductions, average sale prices below list (about 3%) and longer days on market.
All this is good for Buyers who can now include conditions in offers and negotiate on price. It's tough to know what's ahead, but I don't think we're in for a crash in this area.
Prices are adjusting and there will be some good buys to be had.
There are signs that the interest rates are having an impact on inflation and the economy in BC is doing reasonably well.
The demand for housing is still there so I think there is reason to be optimistic for a more settled, but steady market in the spring.